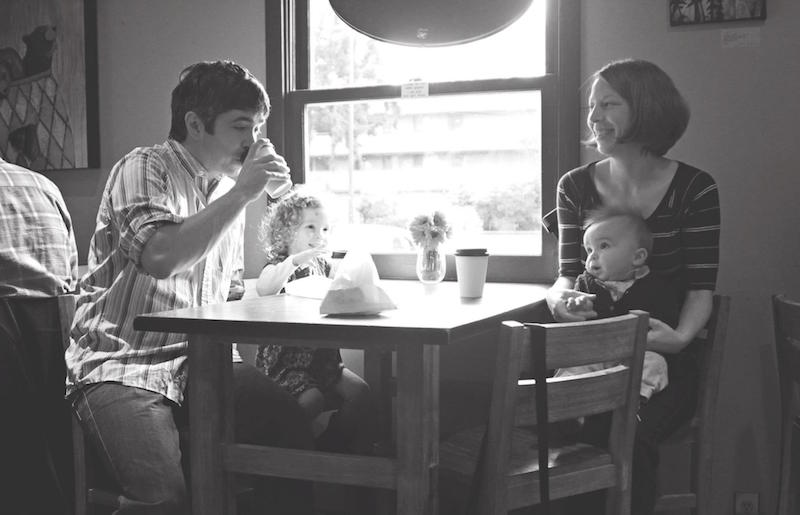 In my personal life, I'm a husband and father of two. My wife runs a fantastic blog, and has written several books filled with awesome activities and (more importantly!) pictures of our wee ones. In my "copious spare time", I like rock climbing, hiking, and biking.
Work
On the professional side, I'm currently a Software Engineer at Google in Seattle. I'm currently on the Colaboratory team, and I've worked on several projects here, including BigQuery, apitools, and TensorFlow.
(Yes, that's actually my profile picture at work. I'm a terribly serious person, as you can tell.)
Before starting at Google, I was a number theorist. I finished my PhD in 2009 at UCLA under Haruzo Hida, and soon I'll get some papers and whatnot linked here.
Projects